The world has certainly changed a great deal during the past decades. Advances in technology have made many tasks easier and the social media trend has completely changed the game for companies that seek to remain in touch with their customers.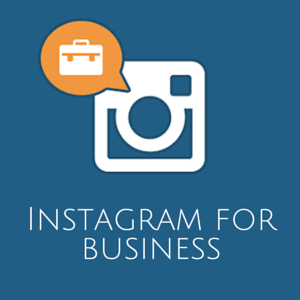 With its photo-sharing capacity, Instagram has quickly grown its user base and many brands have taken notice. Apart from maintaining company websites and separate social media accounts, a lot of businesses have also started to explore the benefits of promoting their brand on Instagram. So far, this has been an unqualified success for those who were able to do it right, and they have observed the following benefits:
A wider, more global reach. Instagram is clearly poised for exponential growth. Garnering about 150 million users in as little as three years, this photo-sharing app's reach has definitely gone global. And since the app allows anyone to follow your brand's Instagram account, getting through to a lot of potential customers from other countries can open up a whole new market for a business.
High visibility. Unlike other social media platforms that tend to use certain algorithms to determine how often posts appear on a newsfeed, each Instagram post shows up on the newsfeed of an account's followers. Another plus is that every single one of your Instagram posts continues to live on in your account or profile. They don't get archived or buried like they do in other social media applications. Using the right hashtags also increases the exposure of your carefully-curated posts and enables you to reach even more followers.
Potential to drive traffic to your official website. If you happen to post enough intriguing content, your followers are likely to poke around in your profile to see if they can find out more about your brand. If you included the address or link to your official website on your "about" page, then you may find your site's traffic going up in no time. Instagram also allows you to invite your followers to visit your official website when you comment on other posts or make CTAs (calls to action).
Flexibility with other social media accounts. For a brand or a business to survive, it must be able to keep up with the times. Thus, many companies usually maintain several social media accounts for their brands. Instagram has certain features that allow its users to link their profiles to their other social media accounts. This makes the sharing of unified and standardized content much easier. The fact that Instagram also allows you to import your contacts from other platforms makes retaining your target audience's attention a lot less difficult.
High engagement levels. Whether it's the interactive environment or the sheer visual impact of the material being posted on Instagram, it has been proven to be one of the most effective ways to engage your target audience. The app allows them to view your posts, comment on such, and to share photos and gushing reviews of products or services purchased from your business.
Learn more about our DIY "Instagram Marketing 101" training program.