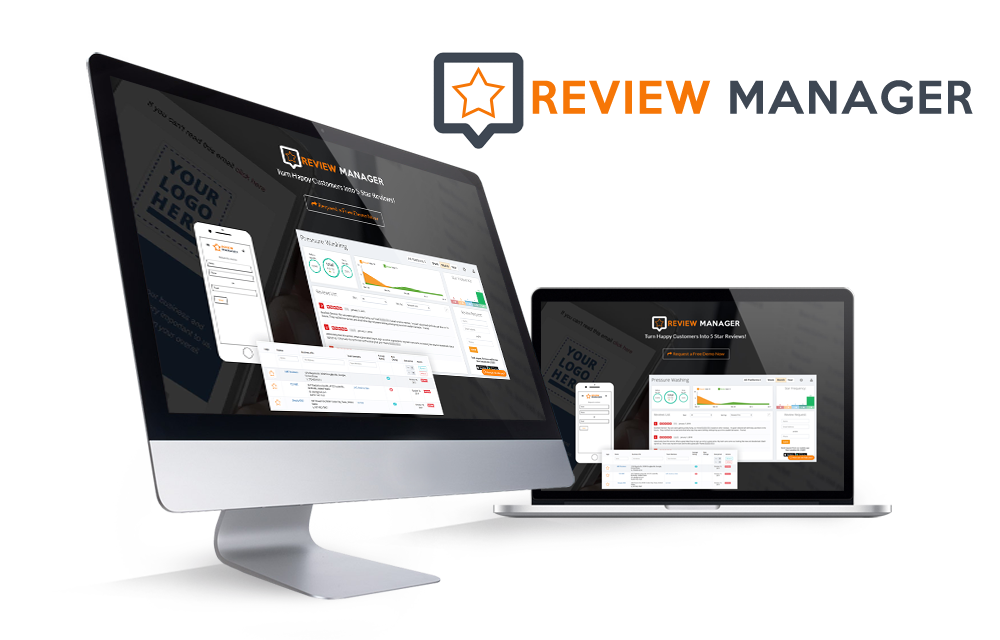 ReviewManager.us
Project Details: Responsive Website Development, Logo Design, Graphic Design, Copywriting, Software Integration, Back End Development, Content Management, Website Maintenance, Hosting
Review Manager is a simple, yet comprehensive system that allows business owners and organizations to proactively collect reviews and use feedback from clients, customers and patients across the biggest review platforms on the Internet. Review Manager tracks online profiles on Google, Facebook and Yelp. Having a central location to see the overall health of business reviews can help in many ways. Knowledge is half the battle with making informed decisions about what is best for your organization.
Review Manager engaged FrontPage Interactive to design and develop a new responsive website and logo that would convey professionalism and allow visitors and prospective client to gain knowledge about their online review management platform and entice visitors to sign-up for a free trial of their review software.
Project requirements included logo design, responsive website development, graphic design, copywriting, back-end programming and CMS integration. FrontPage Interactive was able to offer everything Review Manager needed under one roof.
If you are considering a web design, web development or online marketing project, we would be happy to assist you in understanding the opportunities and challenges involved in achieving your marketing objectives.
Contact Us Today