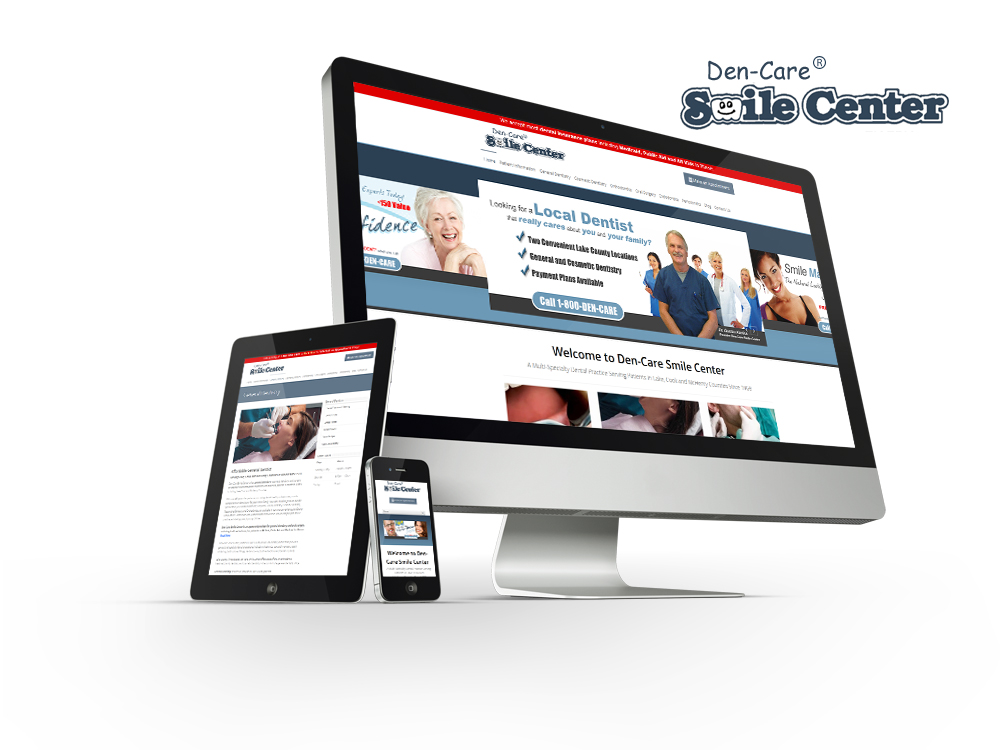 Den-Care Smile Center
Project Details: Responsive Website Development, Search Engine Optimization, Local Search Marketing, Custom CMS, Social Media Marketing, Consulting Services, Graphic Design, Copywriting, Content Optimization, Video Production, Video SEO
Den-Care Smile Center is a well established, multi-office dental practice specializing in General and Cosmetic dentistry procedures, as well as orthodontic treatment with braces in the highly competitive Chicago market.
Den-Care Smile Center approached FrontPage Interactive to develop a comprehensive online marketing plan that would allow them to dominate their local marketplace. Since the launch of their new website, the client has experienced dramatic increases in site traffic, substantial increase in online appointment requests and top organic search engine ranking for their geo-targeted keywords and phrases.
If you are considering a web design, web development or online marketing project, we would be happy to assist you in understanding the opportunities and challenges involved in achieving your marketing objectives.
Contact Us Today