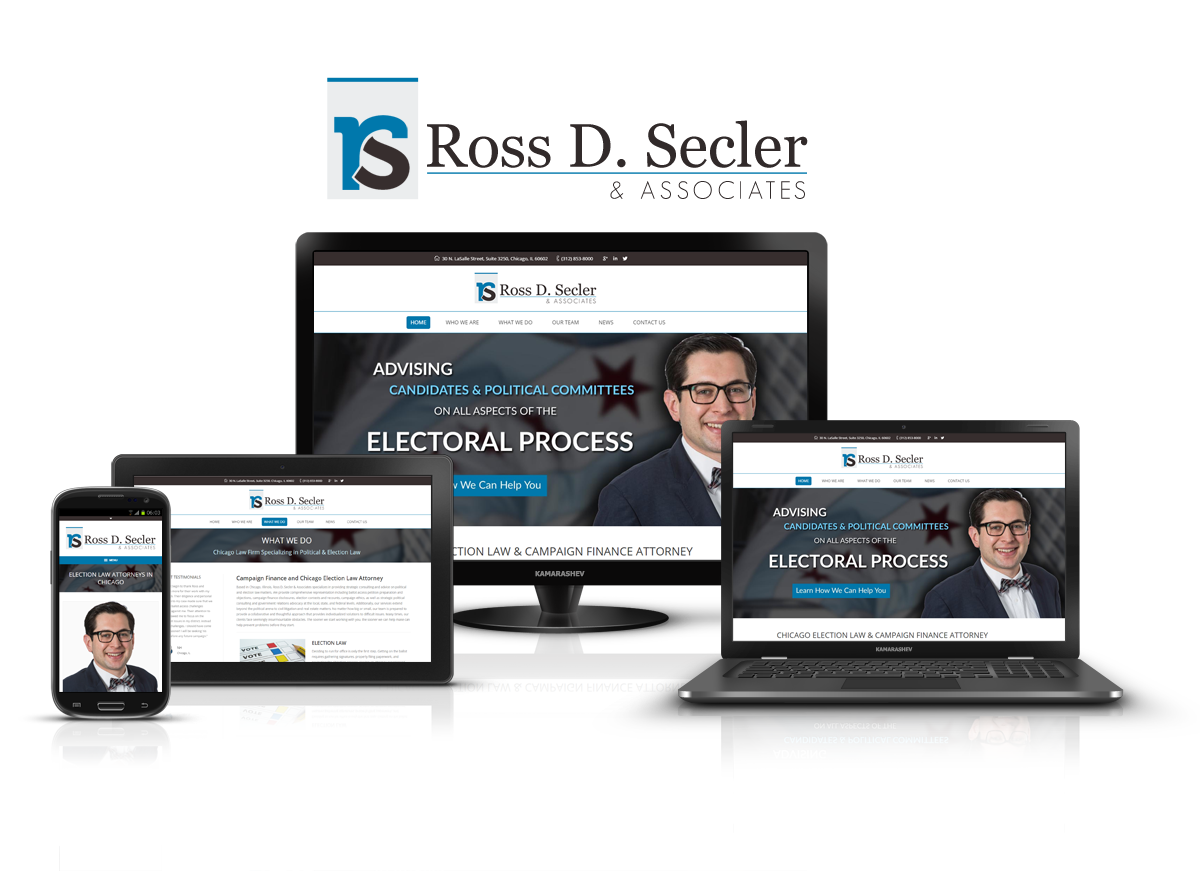 Ross D. Secler & Associates
Project Details: Website Development, Logo Design, Graphic Design, Copywriting, Software Integration, Back End Development, Content Management, Website Maintenance, Hosting
Based in Chicago, Illinois, Ross D. Secler & Associates specializes in providing strategic consulting and advice on political and election law matters. They provide comprehensive representation including ballot access petition preparation and objections, campaign finance disclosures, election contests and recounts, campaign ethics, as well as strategic political consulting and government relations advocacy at the local, state, and federal levels. Additionally, their services extend beyond the political arena to civil litigation and real estate matters.
Ross D. Secler & Associates engaged FrontPage Interactive to design and develop a new website and corporate branding for their Chicago Election firm that would convey professionalism and allow visitors to gain knowledge about experience, reputation and services offered.
Project requirements included logo design, website development, graphic design, copywriting, photography editing, back-end programming and CMS integration. FrontPage Interactive was able to offer everything Ross D. Secler & Associates needed under one roof.
If you are considering a web design, web development or online marketing project, we would be happy to assist you in understanding the opportunities and challenges involved in achieving your marketing objectives.
Contact Us Today