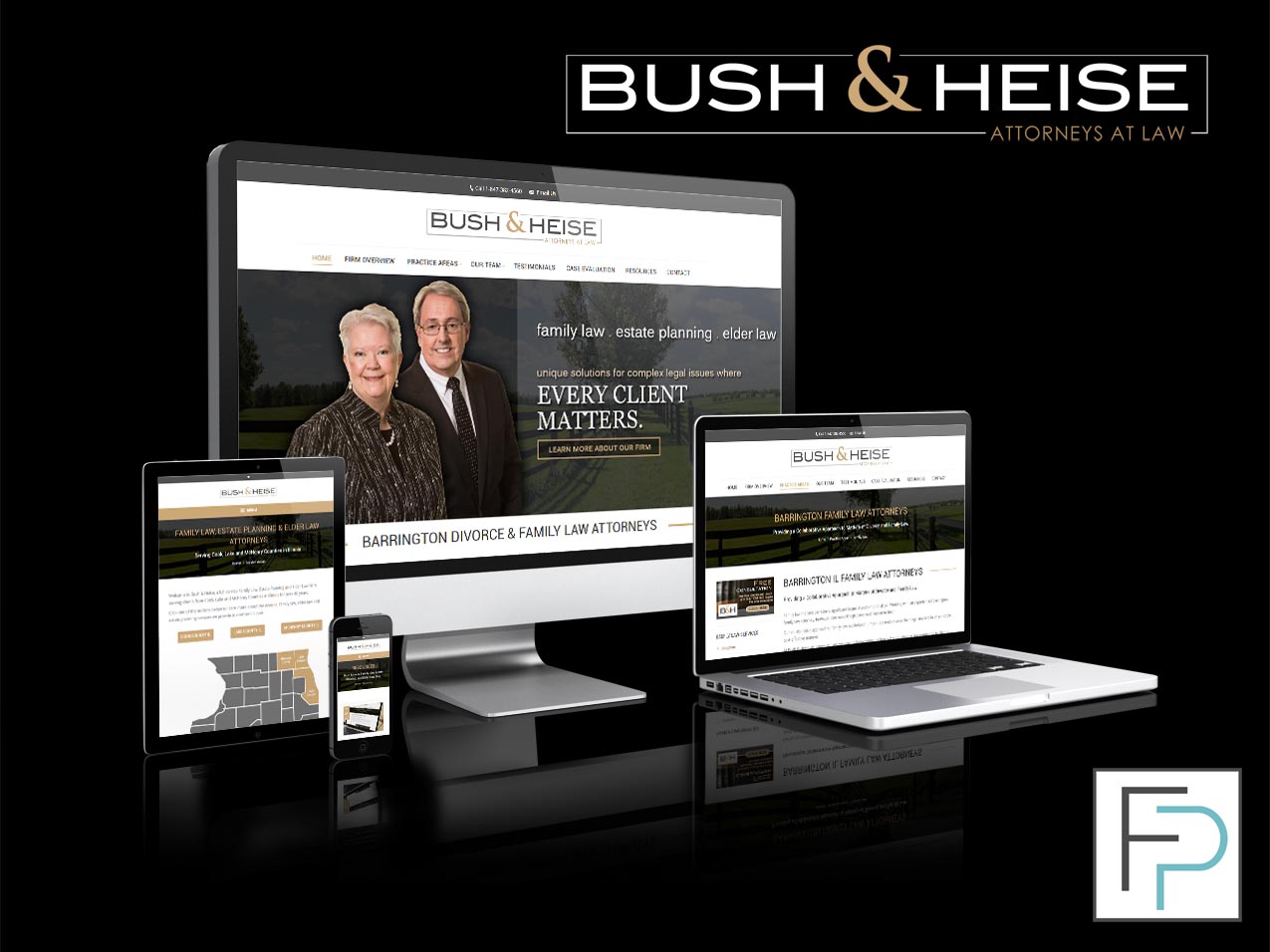 Bush & Heise Family Law
Project Details: Responsive Website Development, Logo Design, Graphic Design, Copywriting, Software Integration, Back End Development, Photography, Content Management, Online Marketing, Search Engine Optimization, Local SEO, Video SEO, Website Maintenance, Hosting
Bush & Heise is a full-service family law, estate planning and elder law firm located in Barrington, IL that represents clients throughout north eastern Illinois including communities in Cook, Lake and McHenry counties.
Bush & Heise contracted with FrontPage Interactive to design and develop a new website, corporate branding and online marketing strategy for their family law firm that would convey professionalism and allow visitors to gain knowledge about their attorneys, reputation and services offered.
Project requirements included logo design, corporate identity, marketing collateral, website development, graphic design, copywriting, photography, back-end programming and online marketing. FrontPage Interactive was able to offer everything Bush & Heise needed under one roof.
If you are considering a web design, web development or online marketing project, we would be happy to assist you in understanding the opportunities and challenges involved in achieving your marketing objectives.
Contact Us Today