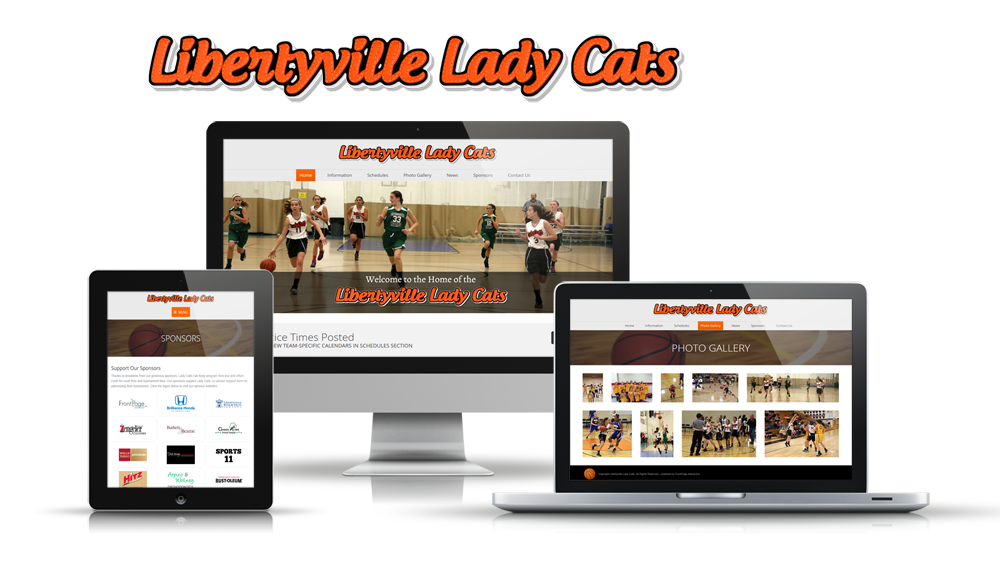 Libertyville Lady Cats
Project Details: Logo Design, Website Development, Graphic Design, Copywriting, Software Integration, Back End Development, Content Management, Hosting
The Libertyville Lady Cats contacted FrontPage Interactive to develop a new website for their organization that would allow visitors to gain knowledge about their development basketball program, view practice and game schedules and interact with parents and player.
With needs ranging from web development to custom graphics to backend programming, FrontPage Interactive was able to offer everything the Libertyville Lady Cats needed under one roof.
If you are considering a web design, web development or online marketing project, we would be happy to assist you in understanding the opportunities and challenges involved in achieving your marketing objectives.
Contact Us Today