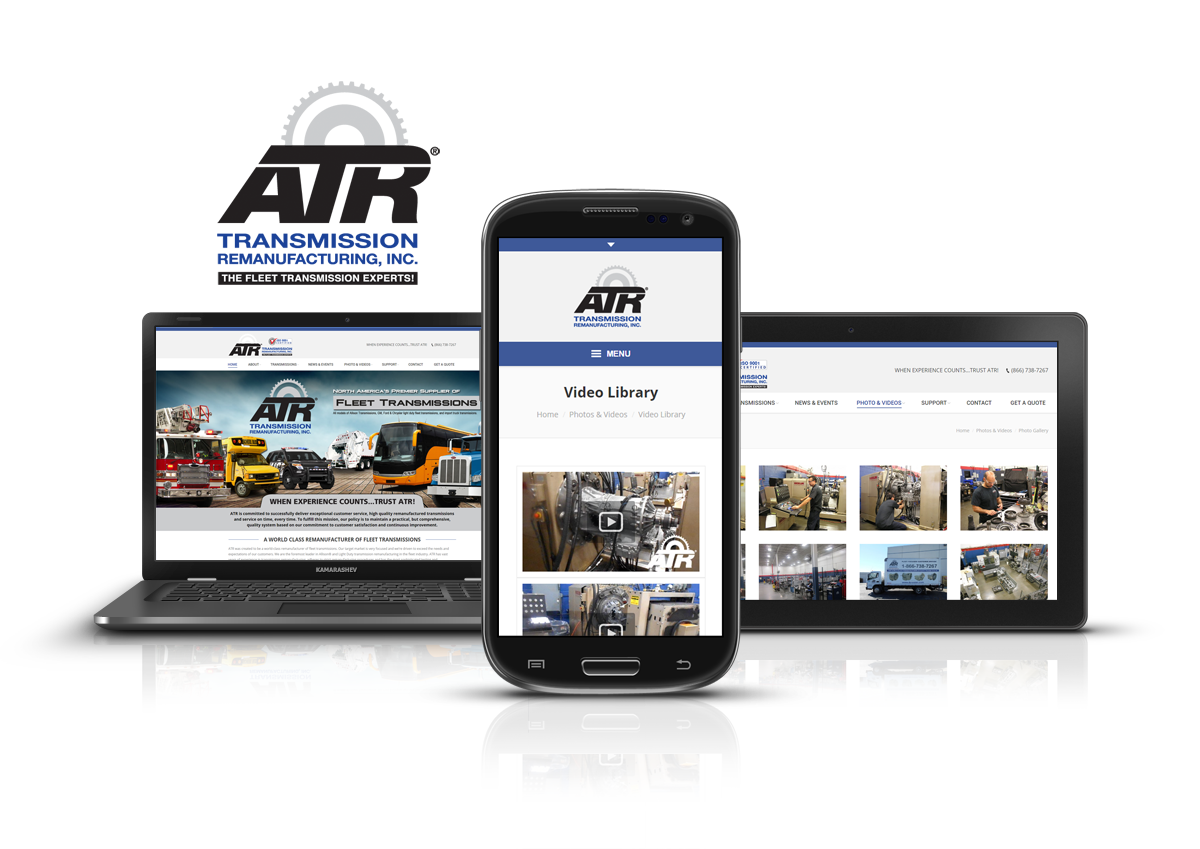 ATR Transmission Remanufacturing
Project Details: Responsive Website Development, Photo & Video Galleries, Graphic Design, Software Integration, Back End Development, Content Management, Download Library.
ATR Transmission Remanufacturing, Inc. is North America's premier supplier of Fleet Transmissions. They are the foremost leader in Allison® and Light Duty transmission remanufacturing in the fleet industry. ATR has many years of experience and adheres to strict remanufacturing and testing procedures.
ATR contracted with FrontPage Interactive to develop a new website for their transmission remanufacturing business that that would convey professionalism and allow prospective clients to gain knowledge about their history, industry reputation, quality products and exceptional level of service.
Project requirements included responsive, website development, graphic design, backend programming, content management and video integration.
If you are considering a web design, web development or online marketing project, we would be happy to assist you in understanding the opportunities and challenges involved in achieving your marketing objectives.
Contact Us Today