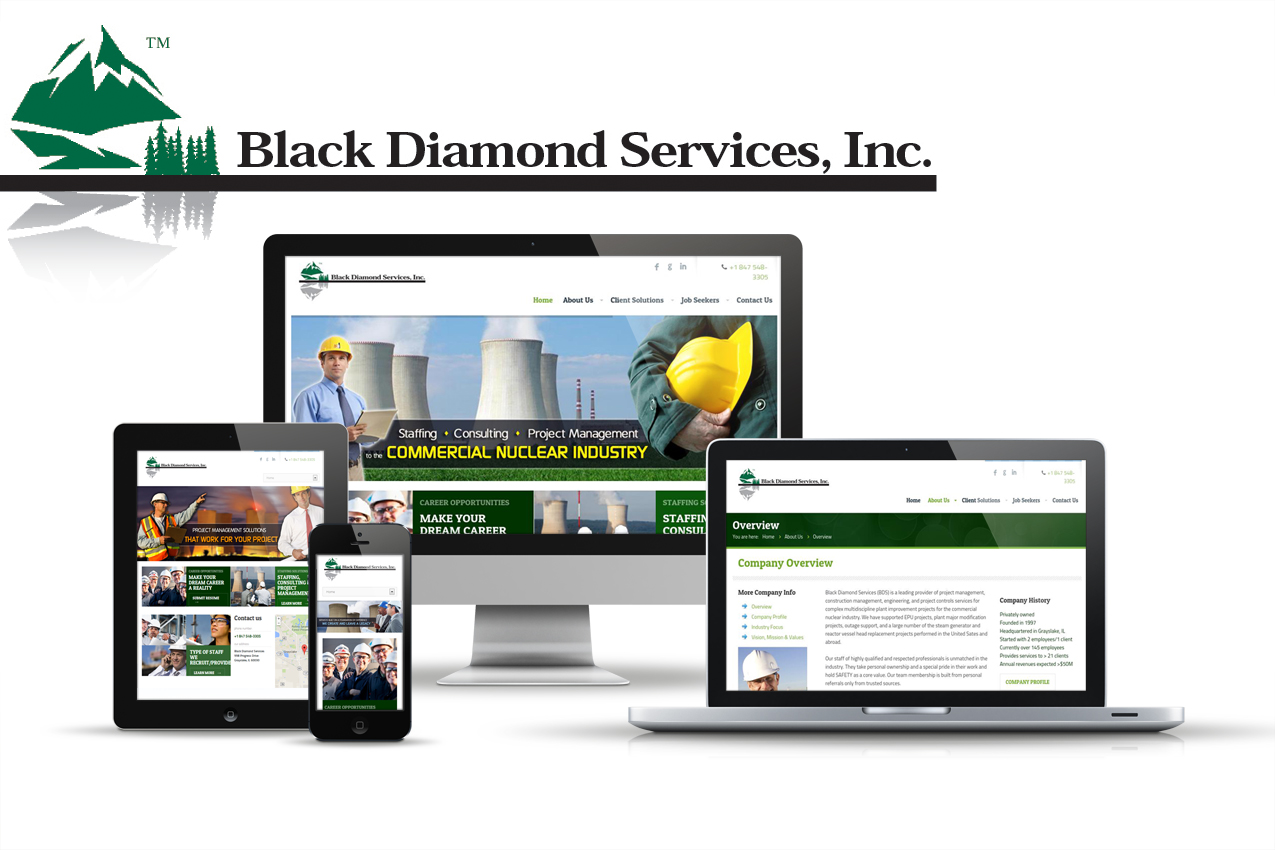 Black Diamond Services
Project Details: Responsive WordPress Multisite Network Development, Employee Portal, Document Management, Graphic Design, Copywriting, Software Integration, Back End Development, Content Management, Website Maintenance, Hosting
Black Diamond Services is a leading provider of project management, construction management, engineering, and project controls services for complex multidiscipline plant improvement projects for the commercial nuclear industry.
Black Diamond Services contracted with FrontPage Interactive to develop a new website and online branding strategy for their nuclear staffing and consulting firm that would convey professionalism and allow prospective clients and employees to gain knowledge about their reputation, staff and services offered.
Project requirements included website development, graphic design, copywriting, backend programming, content management integration, private content portal, job application/employee management and conditional logic email routing.
If you are considering a web design, web development or online marketing project, we would be happy to assist you in understanding the opportunities and challenges involved in achieving your marketing objectives.
Contact Us Today