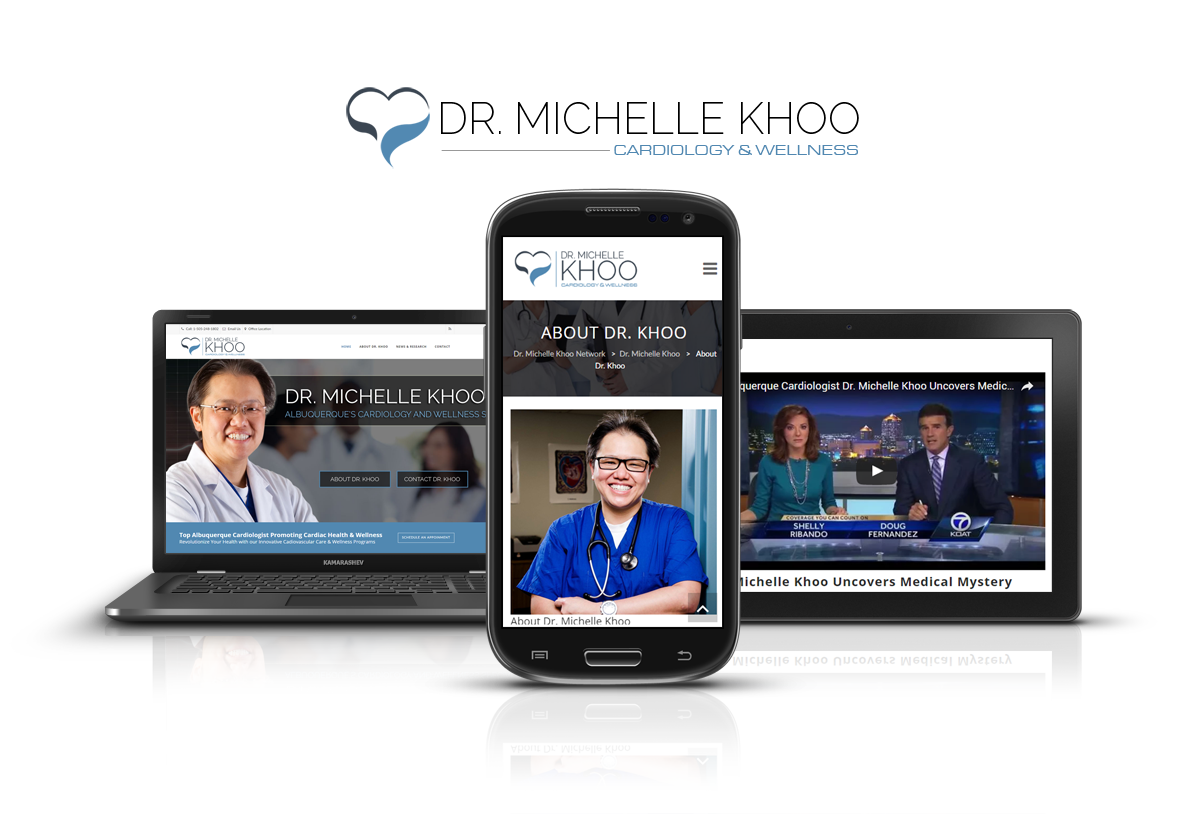 Dr. Michelle Khoo
Project Details: Responsive WordPress Multisite Network Development, Logo Design, Corporate Identity Design, Graphic Design, Copywriting, Software Integration, Back End Development, Photography, Content Management, Website Maintenance.
Dr. Michelle Khoo is a board certified Cardiologist and Clinical Cardiac Electrophysiologist. She attended medical school at Trinity College Dublin and completed her Internal Medicine residencies at Tufts University in Massachusetts. She then trained in Cardiovascular Diseases and Clinical Cardiac Electrophysiology at Vanderbilt University in Nashville, Tennessee. Thereafter, she was Assistant Professor of Medicine at University of Colorado before she moved to Albuquerque. Her interests are wellness and prevention of heart disease, sudden death prevention, as well as palliative care in advanced heart disease.
Dr. Michelle Khoo contracted with FrontPage Interactive to design a new logo and responsive website for her personal branding campaign that would convey professionalism and allow prospective patients to gain knowledge about her experience, reputation and level of cardiovascular care offered.
Project requirements included logo design, corporate identity, marketing collateral, website development, graphic design, copywriting, photography editing and back-end programming. FrontPage Interactive was able to offer everything Dr. Khoo needed under one roof.
If you are considering a web design, web development or online marketing project, we would be happy to assist you in understanding the opportunities and challenges involved in achieving your marketing objectives.
Contact Us Today