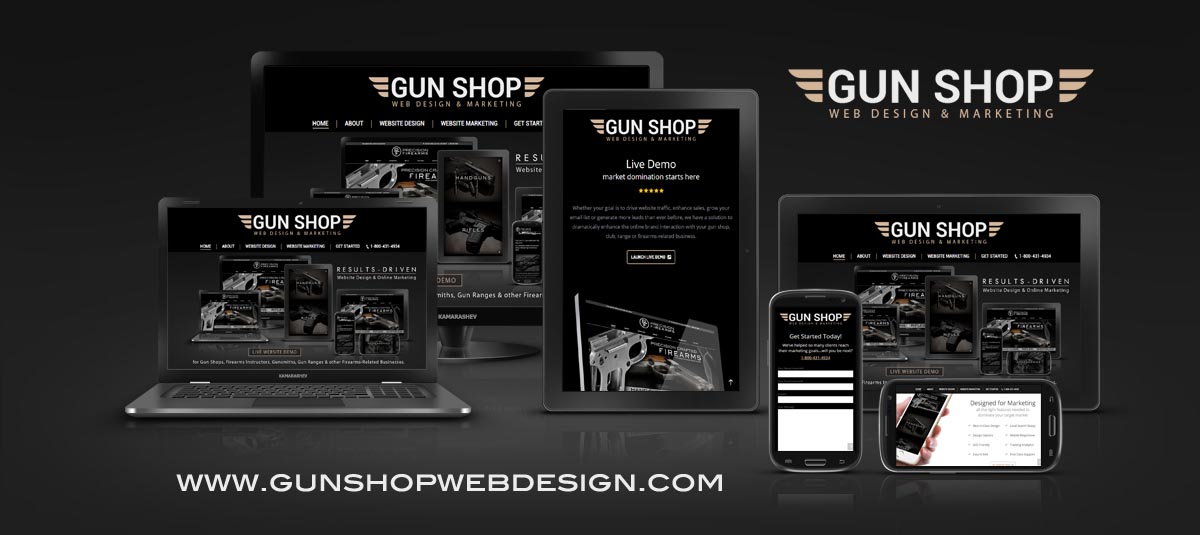 Gun Shop Web Design
Project Details: Website Development, Logo Design, Corporate Identity Design, Graphic Design, Copywriting, Software Integration, Back End Development, Photography, Content Management, Online Marketing, Search Engine Optimization, Local SEO, Website Maintenance.
Website Design & Online Marketing for Gun Shops, Firearms Instructors, Gunsmiths, Gun Ranges & other Firearms-related Businesses
GunShopWebDesign.com is a best-in-class web design and online marketing agency that provides results-driven web development and online marketing services to gun shops, firearms instructors, gun ranges, gun clubs, gunsmiths, firearms accessory manufactures and other firearms-related businesses.
Over the past 20+ years they have helped hundreds of businesses, entrepreneurs and organizations, from a variety of different industries, market their products and services online, grow their customer base, improve their lead generation and enhance the long term value of their brand.
At Gun Shop Web Design, you'll get everything you need under one roof. They offer a wide range of creative and technical solutions, including branding, graphics, website design, web development, Search Engine Optimization and Local Search Marketing services. And that's not it. They also offer website support with a team that consists of in-house web design, web development and online marketing specialists as well as website maintenance experts.
If you are considering a web design, web development or online marketing project, we would be happy to assist you in understanding the opportunities and challenges involved in achieving your marketing objectives.
Contact Us Today