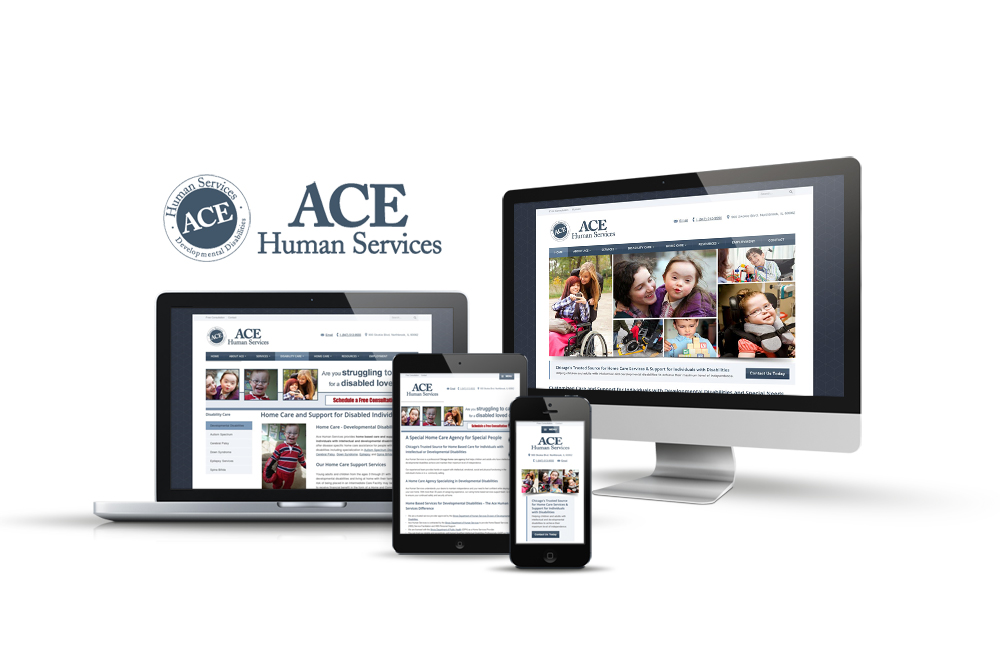 Ace Human Service
Project Details: Responsive WordPress Multisite Network Development, Graphic Design, Copywriting, Software Integration, Content Management, Website Maintenance
Ace Human Services is a professional home services agency that helps children and adults with intellectual and developmental disabilities to achieve and maintain their maximum level of independence.
Ace Human Services contracted with FrontPage Interactive to develop a new website for their company that would allow all visitors to gain knowledge about their specialized home services for the intellectually and developmentally disabled.
The new AceHumanServices.com showcases the specialty care services available from the company and provides consumers with 24/7 access to necessary care information and documentation.
With needs ranging from web development to custom graphics to backend programming, FrontPage Interactive was able to offer everything Ace Human Services needed under one roof.
If you are considering a web design, web development or online marketing project, we would be happy to assist you in understanding the opportunities and challenges involved in achieving your marketing objectives.
Contact Us Today