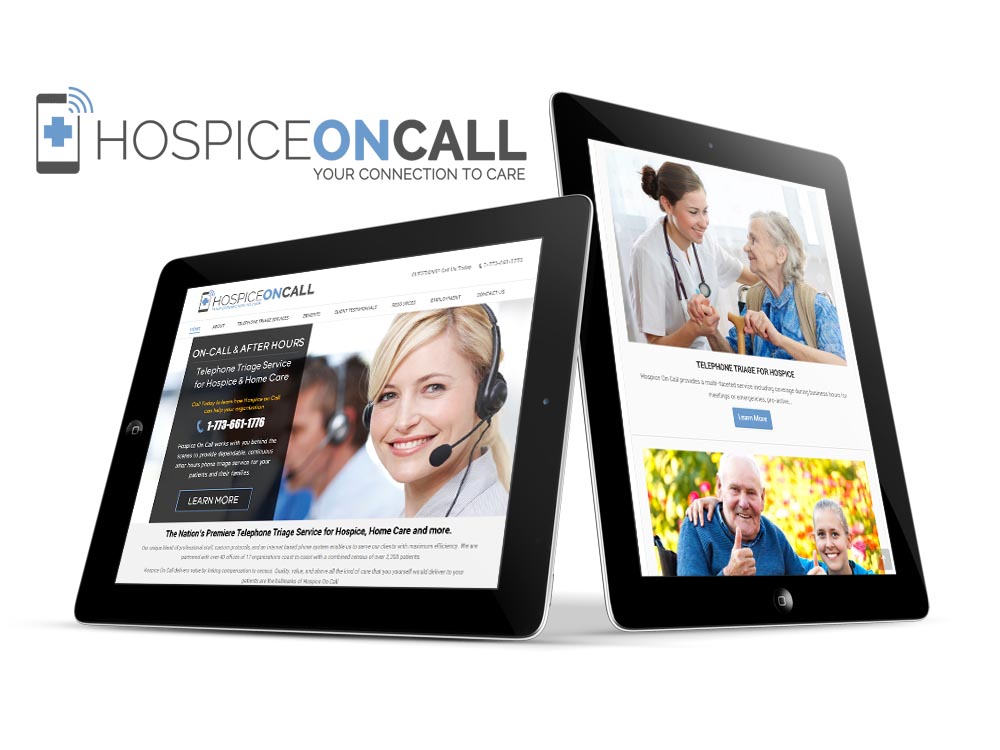 Hospice On Call
Project Details: Responsive Website Development, Logo Design, Consulting Services, Graphic Design, Copy Writing, Content Optimization.
Hospice On Call is an on-call and after hours telephone triage service for hospice organizations and home care agencies.
Hospice On Call provides highly trained professional phone assistance for patients and their families. When patients call for help, a smooth, seamless transition directly to Hospice On Call triage services handles needs expertly and efficiently.
Hospice On Call approached FrontPage Interactive to develop a new website and online branding strategy for their on-call and after hours telephone triage service that would convey professionalism and allow prospective clients to gain knowledge about their reputation, experience and level of service offered.
If you are considering a web design, web development or online marketing project, we would be happy to assist you in understanding the opportunities and challenges involved in achieving your marketing objectives.
Contact Us Today