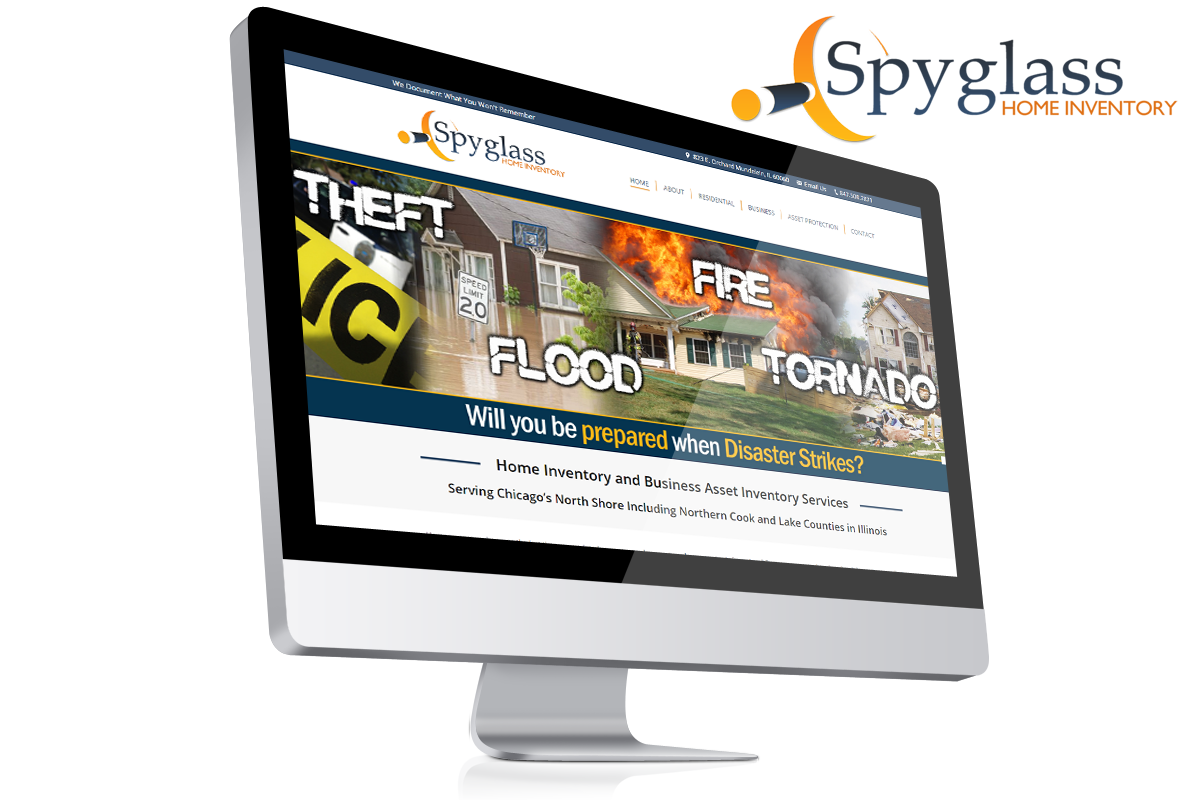 Spyglass Home Inventory
Project Details: Responsive Website Development, Logo Design, Consulting Services, Graphic Design, Copy Writing, Content Optimization
Spyglass Home Inventory is a professional and confidential asset inventory service helping clients in Northern Cook and Lake Counties in Illinois with an array of inventory services designed to quickly and efficiently document and preserve personal and business property. They specialize in accurate documentation of personal and business property to ensure maximum compensation should a disaster happen to a client's home or business.
Spyglass Home Inventory Service approached FrontPage Interactive to design a logo, develop a new website and comprehensive online branding strategy for their specialty asset inventory service that would convey professionalism and allow prospective clients to gain knowledge about their reputation, experience and level of service offered.
If you are considering a web design, web development or online marketing project, we would be happy to assist you in understanding the opportunities and challenges involved in achieving your marketing objectives.
Contact Us Today