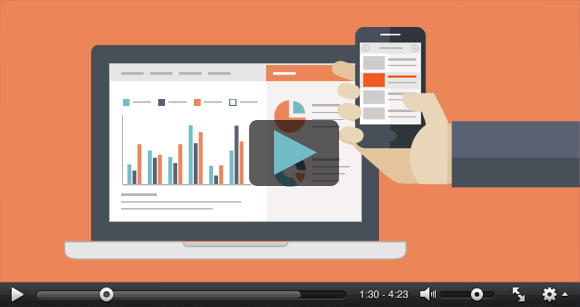 If you've been looking into ways to market your business, you've likely discovered that video marketing is one of the best methods to consider. Simply look at the sheer amount of video content uploaded to sites such as YouTube every single day to see just how influential videos can be.
For businesses, this opens up a brand new opportunity to connect with your target audience.  Videos convert at a much higher rate than just about any type of traditional, expensive marketing method.
They aren't just great for building exposure and bringing in new customers; they can also help you retain your existing customer base too. So how exactly can they do this?
Why Video Marketing Help Attract Customers
The demand for video is significantly high. Consumers these days would much rather watch a short promotional video than read through written content.
After watching a video, consumers are also much more likely to follow up on the call to action than they would if they'd seen the exact same message in text format.
Videos help to build up a personal connection between you and the viewer. If they get to know the business on a more personal level, they're much more likely to make a purchase.
Many of your potential customers may be searching for more information about your products and services before they decide to do business with you.  Videos are especially effective when it comes to showcasing your range of products and services.  It gives them a direct, inside look that allows them to make the right purchase decision, which is always appreciated.
Why Video Marketing Helps Retain Customers
One of the biggest challenges that many small businesses face is keeping existing customers coming back to do repeat business with you. Once you've drawn them in and they've purchased one time from you, ideally, you want them to establish a long-term purchasing relationship (depending upon your industry of course). Video can help you do this.
The key is to keep giving your customers what they want in video format.  If you release frequent video content, it's going to encourage your customers to keep checking back in to see what valuable information you have to help them in regards to your industry or business. It's also going to keep your brand firmly in their minds when they decide to buy.
Whether your goal is to attract new customers or to implement a campaign for on-going business, one key thing to remember is that your videos need to be short. Today's consumers have a very short attention span, so if they're too long, viewers won't stick around for long and move on to the next company's videos.   Aim to keep your videos shorter than 3 minutes; break the videos up if you need more time than that.
When done correctly, videos can attract and retain customers better than most other digital and traditional methods. The difficult part is knowing what type of video content you should produce and how to present it. Unless you have the time to learn the ins and outs of creating a solid video marketing campaign, consider hiring a professional to help your business stand out amongst the loud video competition.