Have you ever dreamed of running a business, writing about topics that you love? Do you already have a business that you want to bring more customers to? Or maybe you are a speaker, author or coach and have a message you want to share?
In any case, online is the best place to do this and thanks to the Internet we now have the platform to connect with a targeted audience across the globe and to reach a massive audience with whatever message we want to share.
Unfortunately though, so does everyone else…
Standing Out From The Crowd is Getting Harder And Harder
This is where the problem comes in: standing out is incredibly difficult with there being such a wealth of content and information available on the Internet.
So how do you go about getting noticed and standing out when we live in such a noisy world?
That's the challenge of any modern entrepreneur and it's exactly what we're going to be looking at in this Authority Marketing 101 program. By the time you are finished, you'll know exactly how to break through the chatter as though you had your very own megaphone!
Everyone is trying to stand out and 'be heard' and the result is that we're bombarded with ads and messages every time we go online.
Differentiating Yourself In Today's Global Marketplace
Standing out online is more important today than ever before.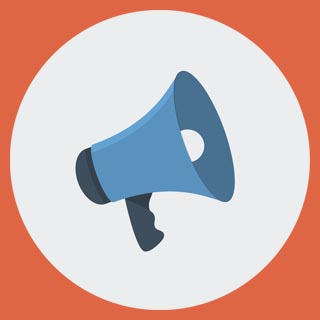 The days of direct ads are now firmly behind us and studies show that a Tweet or social media post from the right person is now much more valuable than even a prime time ad on television.
But people are getting savvy and if you're going to get noticed you need to start looking from a different perspective.
In a world that's full of constant over-stimulation, many of us now suffer from 'banner blindness'.
Trying to get someone to sit up and take notice of you is the name of the game and you can't do that by simply using the same tired methods that worked 10, 5 or even 2 years ago.
So how do you stand out and be known as the go-to person in your field?
We have compiled a step-by-step program to guide you on this exact subject so you can finally reap the benefits of Authority Marketing and drive more targeted client  leads.